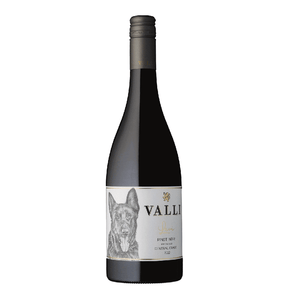 "This special cuvee comes from the Highgrange Vineyard, an elevated site on Mt. Pisa.  It celebrates the accomplishments of Levi, New Zealand's first bowel cancer medical detection dog. We are proud to donate proceeds of this wine to K9MD, an Otago charity that trains Levi and other clever dogs for the early detection of cancer.
"Levi" Pinot Noir has a captivating nose of plum, baked cherry and Chinese five spice. The palate is silky and rich with wonderful layers of red fruit and spice that are woven together by an abundance of fine tannin and bright acidity.
A unique wine that is best enjoyed with a special meal and great company over the next 15+ years." Jen Parr - October 2023 
10% of the proceeds of this wine will be donated to the K9MD in Otago.
Join our Loyalty Club to receive 10% off all wines, all the time. Additionally, this will ensure that you always have access to our wines, including early access to new wine releases, and first pick of limited releases.